When it comes to small-scale scrapes, there are products on the market that can help us solve the damage without resorting to workshops, parts and insurance.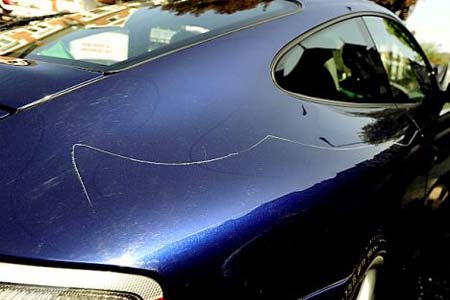 In specialized stores we can find markers and microbrushes with the same color of our car. They do not last forever, but for a time leave the car as new.
The Stickerfix strips are applied in less than a minute and last for about six years.
Minor scratches, scrapes and scratches detract from our car to anything that we set ourselves and, unfortunately, sometimes "come" to the second day of the premiere.
However, there is more or less home for repair without resorting to workshops, insurance and parts solutions. However, they should be quite superficial damage, otherwise require skill and craft to secure a job well done and finish detracts not leaving the "broken worse than disjointed". In such cases, better to go to professional hands.
Continue reading "SCRATCHES ON YOUR CAR: SO EASILY REMOVED" →